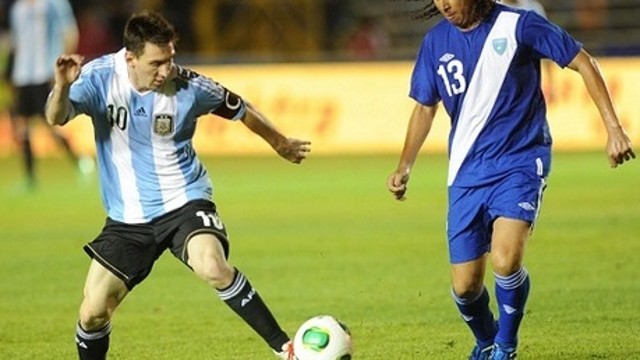 The Barça man bagged a hat trick in the friendly against Guatemala to overtake Maradona and draw level with Crespo on 35 – still 21 behind the country's leading marksman Batistuta.
It was Messi's third hat trick for the national side and it takes him to 69 goals this season – 60 of them for Barça.
Leo Messi is back after his injury problems and in his latest outing for Argentina, the World Number One scored a hat trick against Guatemala in the 0-4 win at the Estadio Nacional Mateo Flores. Messi's goals also took him past the legendary Diego Maradona's total of 34 and with one more he sits level with Crespo in Argentina's all time scorers' list, only bettered by Batistuta who scored 56.
Having previously managed the feat against Switzerland and Brazil, the hat trick against Guatemala was Messi's third for Argentina and takes his total for this season to 69 – 60 with Barça and 9 for Argentina. Messi played the first 67 minutes of the game, whilst Barça teammate Javier Mascherano came on for the last half hour.