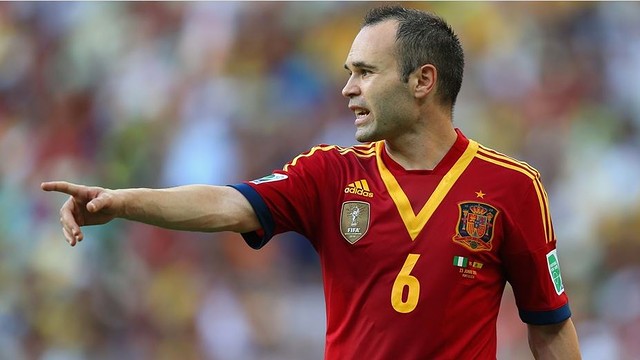 All 10 players at the Confed Cup – 8 with Spain and 2 with Brazil – came through the group stages with flying colours and are through to the semi finals
Brazil face Uruguay on Wednesday, with Spain taking on Italy on Thursday
Barça players continue to shine at the Confederations Cup, with all 10 involved coming through the group stages in good stead and set to play in the semi finals. Brazil, with Neymar and Alves, and Spain with Valdés, Piqué, Sergio, Iniesta, Xavi, Jordi Alba, Villa and Pedro are still on course for a final meeting after both topped their groups.
Brazil play the first semi final on Wednesday at 21.00 against Uruguay at Belo Horizonte , whilst Spain face Italy 24 hours later at Fortaleza, with the final set for Sunday in the legendary Maracana Stadium in Rio de Janeiro.
Group stage stats
Neymar and David Villa are the Barça players to score most goals in the group stage, with three each – the Brazilian scored in all three first round games. Against Japan, Mexico and Italy, whilst Villa bagged a hat trick against Tahiti. The tournament's leading scorer right now is Fernando Torres (5).
Spain have scored more goals than any other team -15 – and conceded least, just the solitary goal against Uruguay. Brazil are the third highest scorers with 9, having conceded 3.
Alves is the Barça player with most passes made -248, followed by Iniesta (218) and Xavi (194). The Brazilian wing back is also the player who has played most minutes, featuring for 90 minutes in each game, whilst Neymar has played 233, Iniesta, 194, and Jordi Alba, 180 minutes.