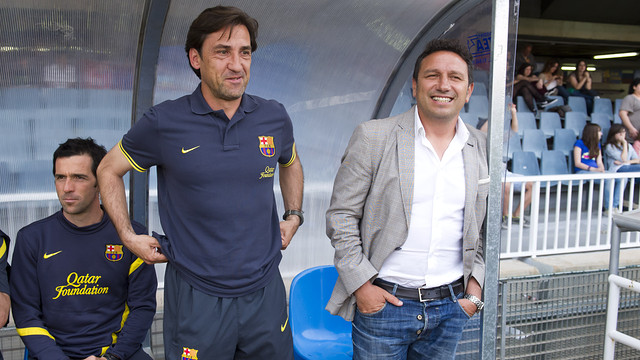 This will be the manager's third year at the helm of Barça B
The members of Eusebio's coaching staff will also stay on through the end of next season

Eusebio Sacristán and FC Barcelona have agreed to extend the contract linking the two parties through June 30 of 2014. This deal includes the coaching staff of Barça B, who will also stay on an additional year.
Three seasons in Segunda A
Eusebio will manage Barça's reserve side for a third consecutive season in Segunda División. In his first year Barça B finished 8th with 59 points, while the team are in 9th (57 points) this season with one game to play before the end of the competition.
It's worth noting that before his tenure as Barça B's manager, Eusebio Sacristán was part of the Dream Team and he was Frank Rijkaard's right hand man when the Dutchman managed FC Barcelona.