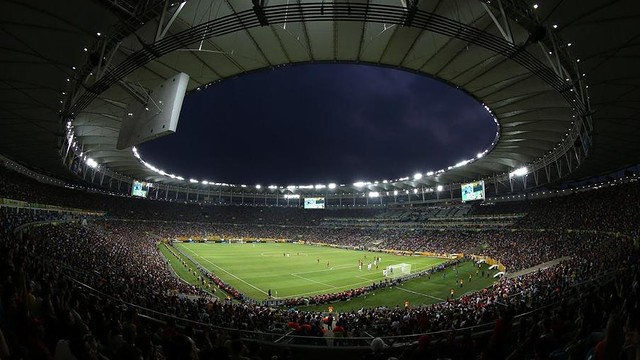 As many as eleven Barça players could play a part in the Confederations Cup final between Brazil and Spain (12 am, Telecinco)
For Spain it's a chance to win the competition for the first time while Brazil will looking to add to their three previous successes
Two of the best national sides in the world will be locked in a duel which many see as a pre-taste of the World Cup final in 2014. It promises to be a superb game of football with both teams boasting an embarrassment of talent. And fittingly on such an auspicious occasion, there are no fewer than eleven Barça players – nine for Spain and two for Brazil – who will be hoping to make the starting line-up tonight in the Maracaná (12 am, Telecinco).
A shaky road to the final
Both teams have made unexpectedly hard work of reaching the final, Spain needing a penalty shootout to get past Italy in the semi-finals – albeit a penalty shootout that will be long remembered for the quality of the spot kicks. The match itself failed to produce a goal in 120 minutes but four Barça players (Xavi, Iniesta, Piqué and Busquets) were among the seven players to send Spain through 7-6 on penalties.
In the other semi-final, Brazil conceded an early penalty to Uruguay and Neymar and Alves could only look on as Fórlan took the spot kick – it was saved by Julio Cesar. Fred put Brazil ahead just before halftime after Uruguay keeper Muslera could only block Neymar's goal-bound effort. Cavani got a second half equaliser but a late Neymar corner headed in by Paulinho gave Brazil a place in the final.
Eight previous meetings
Spain and Brazil have met in five competitive matches and three friendlies. The last time was in an exhibition match in Vigo. On that occasion Barça was represented by Guardiola, Abelardo, Sergi and Luis Enrique for Spain and club team-mate Rivaldo for Brazil. The match ended goalless.
Brazil has had the better of the encounters with four wins, two defeats and two draws. The stage is set for a mouth-watering final in the new Maracaná – and whatever the result, the Barça contingent of Neymar, Alves, Andrés Iniesta, Piqué, Xavi and Busquets etc is a guarantee of spectacle on a grand scale.