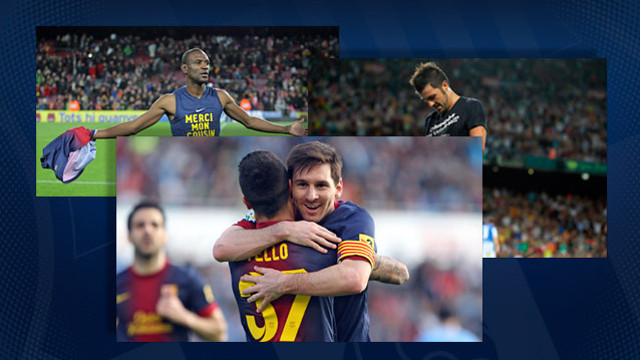 The returns to action of Villa and Abidal, the support for Tito and Messi's record are some of the best images
There have been all kinds of difficulties en route to FC Barcelona's 22nd Liga title. Here we look back on an eventful year full of ups and downs in the form of ten particularly poignant images.
1) Villa scores on return
In the first game of the league season, against Real Societat (5-1), and after eight months out through injury, the Asturian returned to official duty, and marked the occasion by scoring the fight goal in an emphatic win.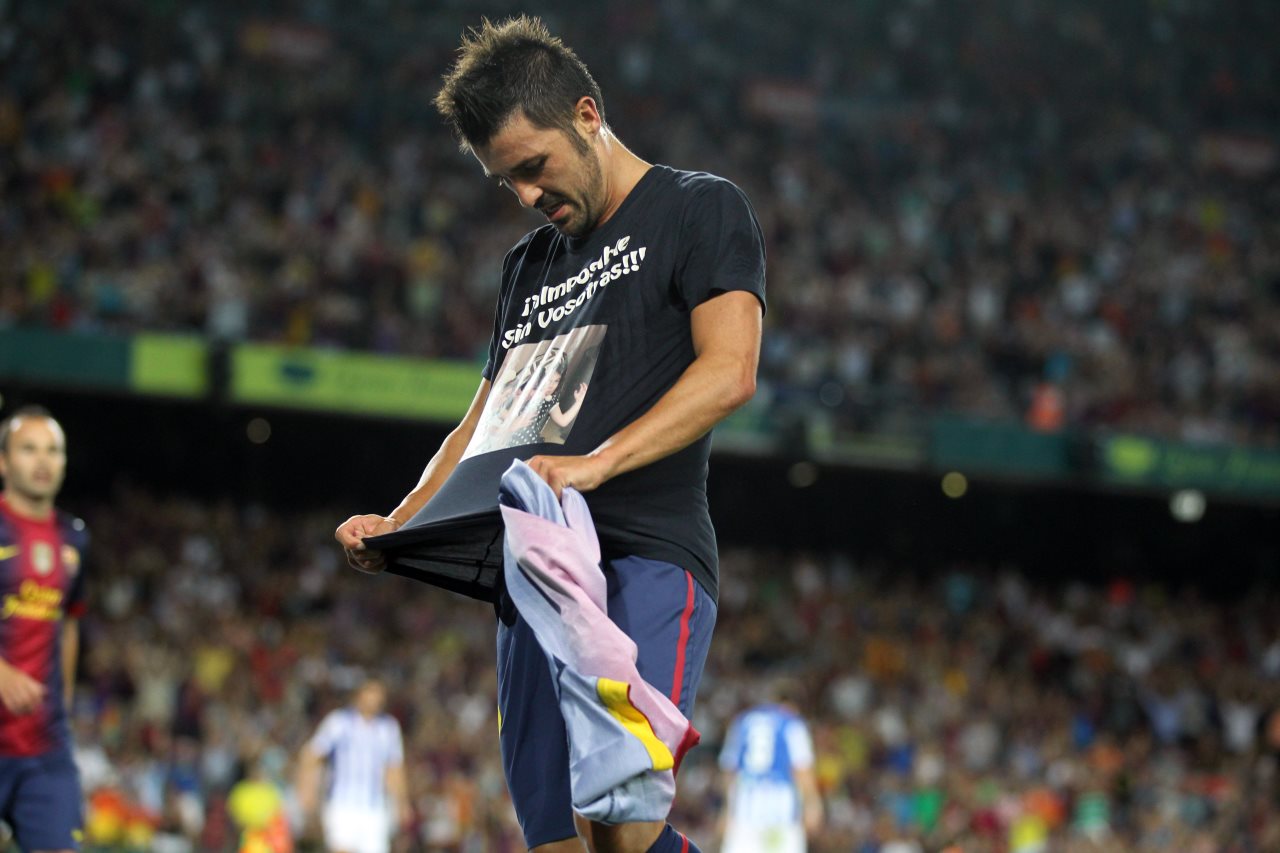 2) Comeback at the Pizjuán
Two goals from Cesc and another from Villa in the final seconds turned 2-0 into 2-3 at the Sánchez Pizjuán. After beating Sevilla, Barça made it to six straight wins to start their campaign in perfect fashion.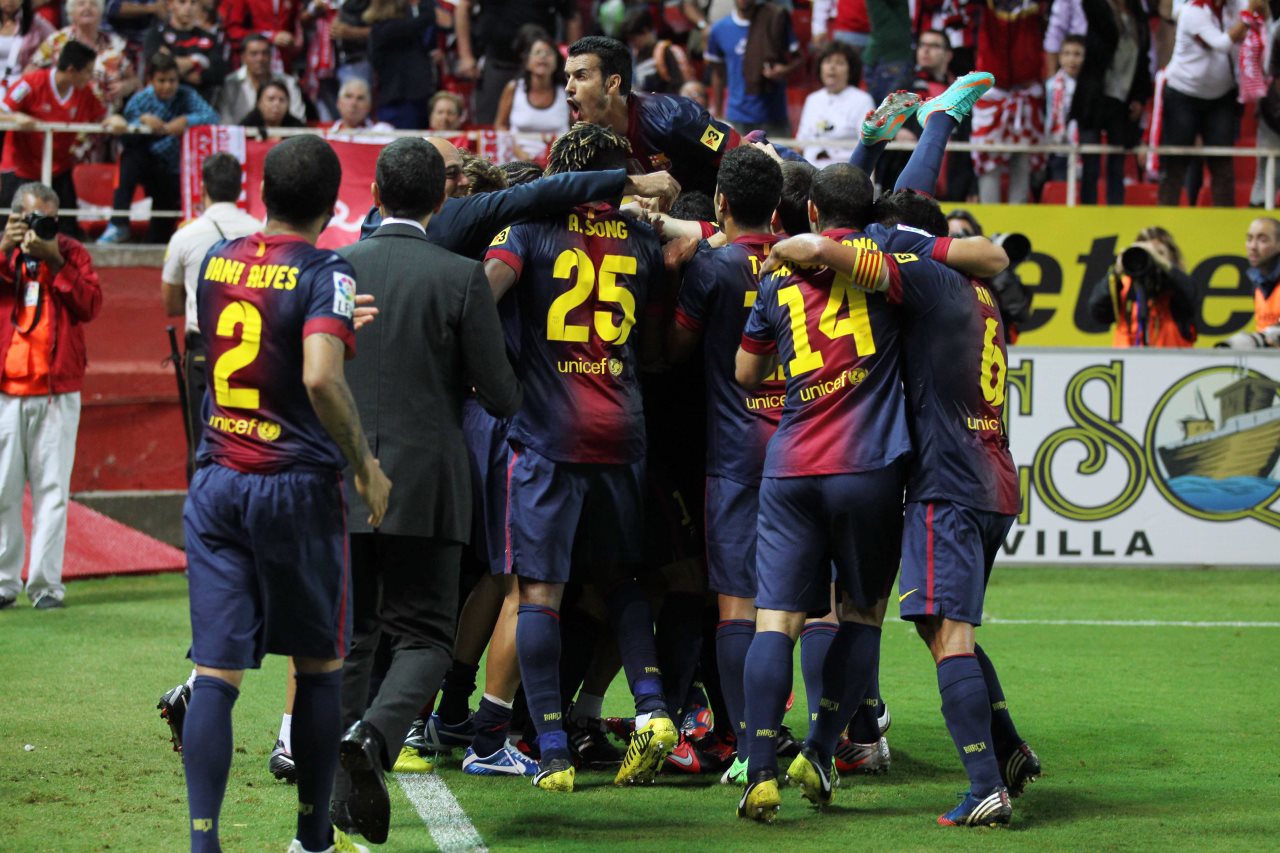 3) Draw in the first Clásico 00
Game seven was at the Camp Nou, and was the first meeting with Real Madrid in the league. The game ended 2-2, with Messi and Cristiano Ronaldo getting two goals each.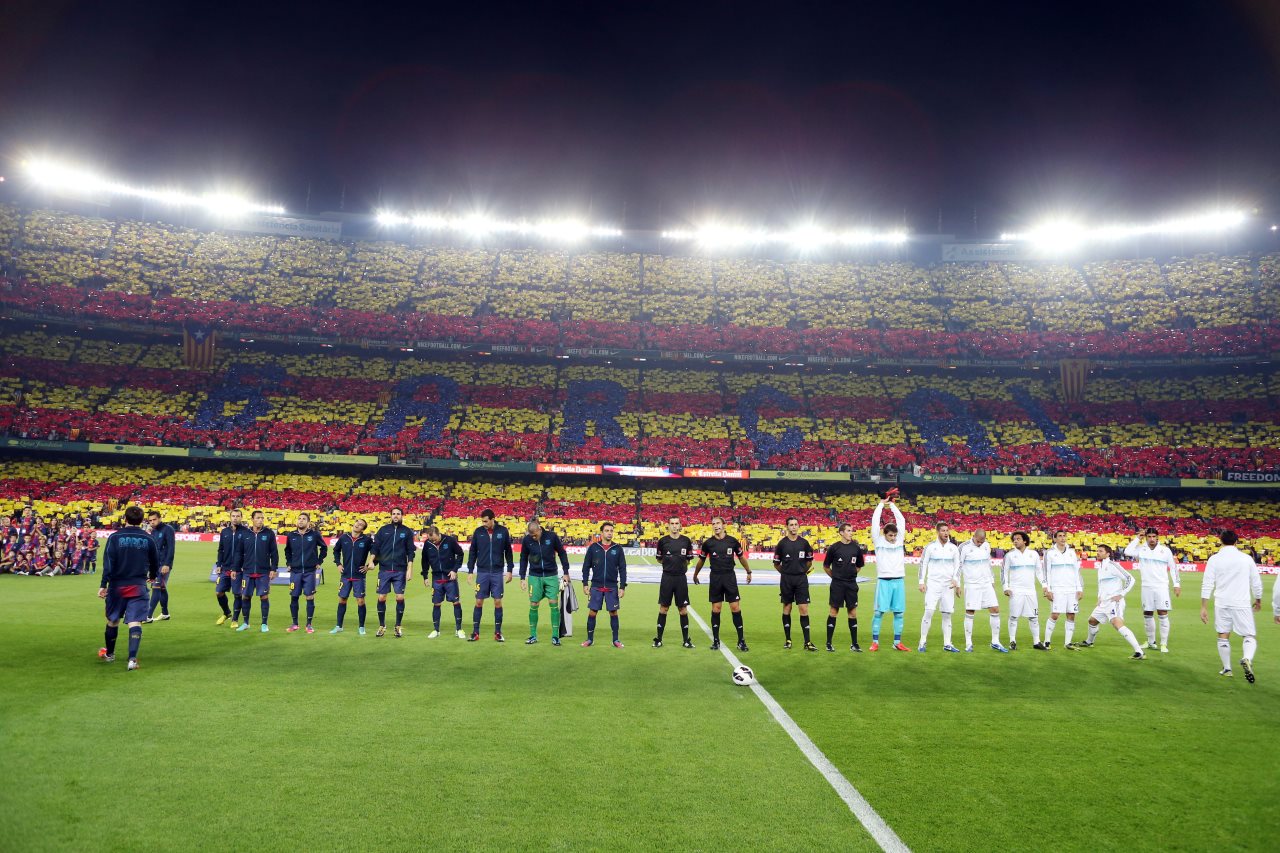 4) Nine goal festival at Riazor
The most spectacular game of the season has to Barça's visit to Riazor in game eight. It ended 4-5, with Barça ending with ten men after Mascherano was red carded.
5) Eleven home-bred players
A first half injury to Alves, meaning he was replaced by Montoya, meant that FC Barcelona played with all eleven of their players being products of the club's own youth system. Historic.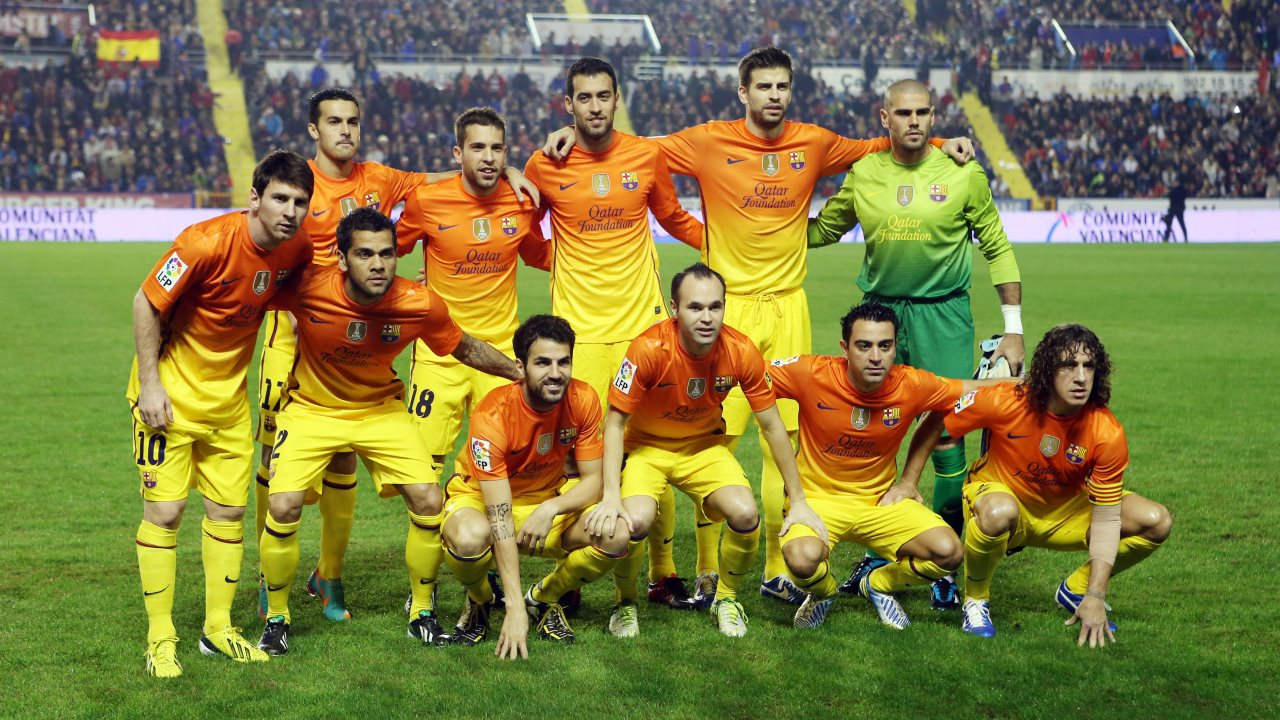 6) Dedicated to Tito
The last game of 2012 was on the road at Valladolid. It was the first match without Tito Vilanova, and his replacement Jordi Roura responded brilliantly, leading the team to a 3-1 win.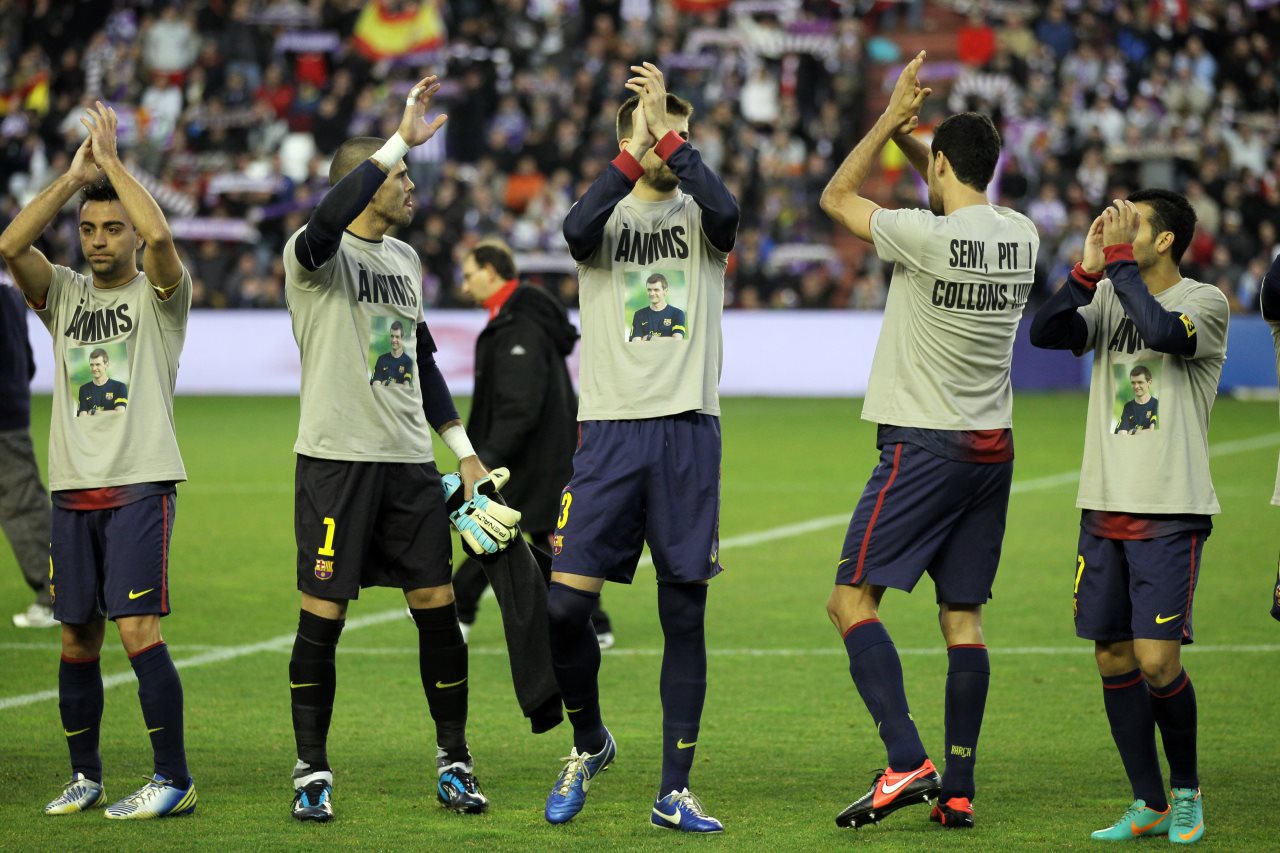 7) Half way with 56 out of 58
A 3-1 win at La Rosaleda, with some supreme football, meant FC Barcelona set a new record for the first half of a league season: 56 points out of a possible 58.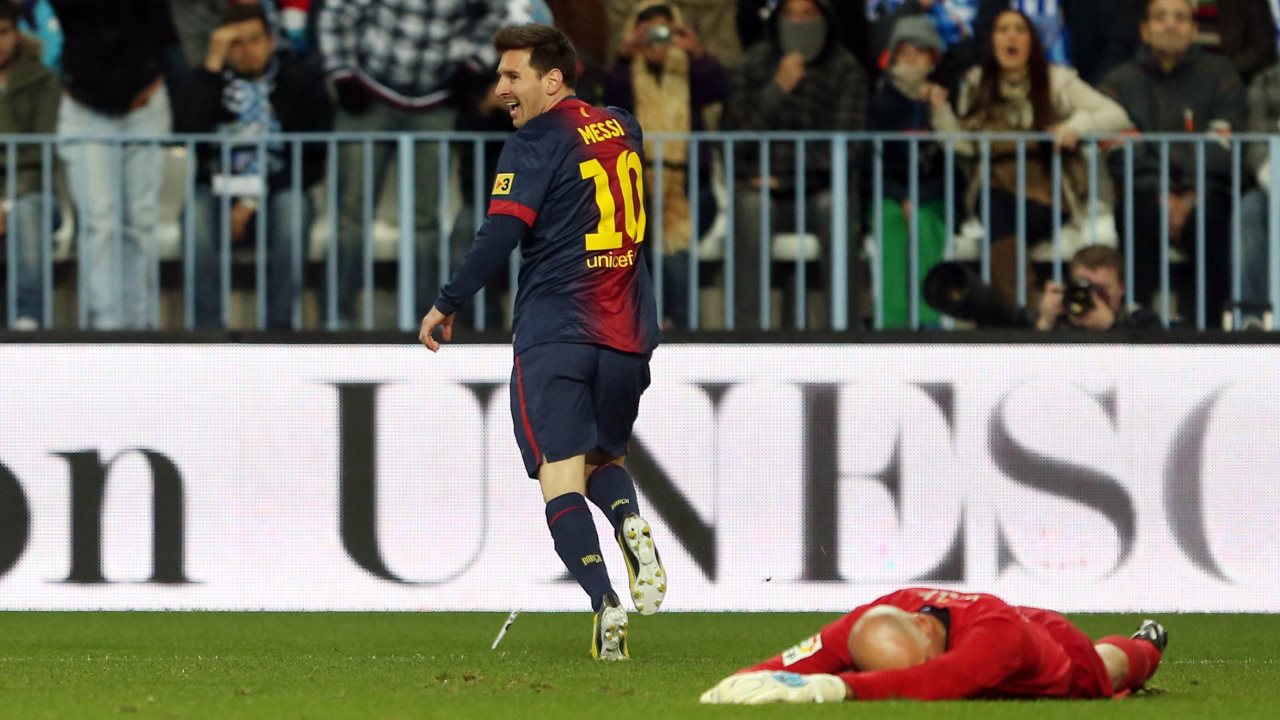 8) Anoeta: first defeat
A week later, in game 20, FC Barcelona lost for the first time in the competition. It came at Real Sociedad, and that was despite FCB taking an early 2-0 lead. Piqué was sent off.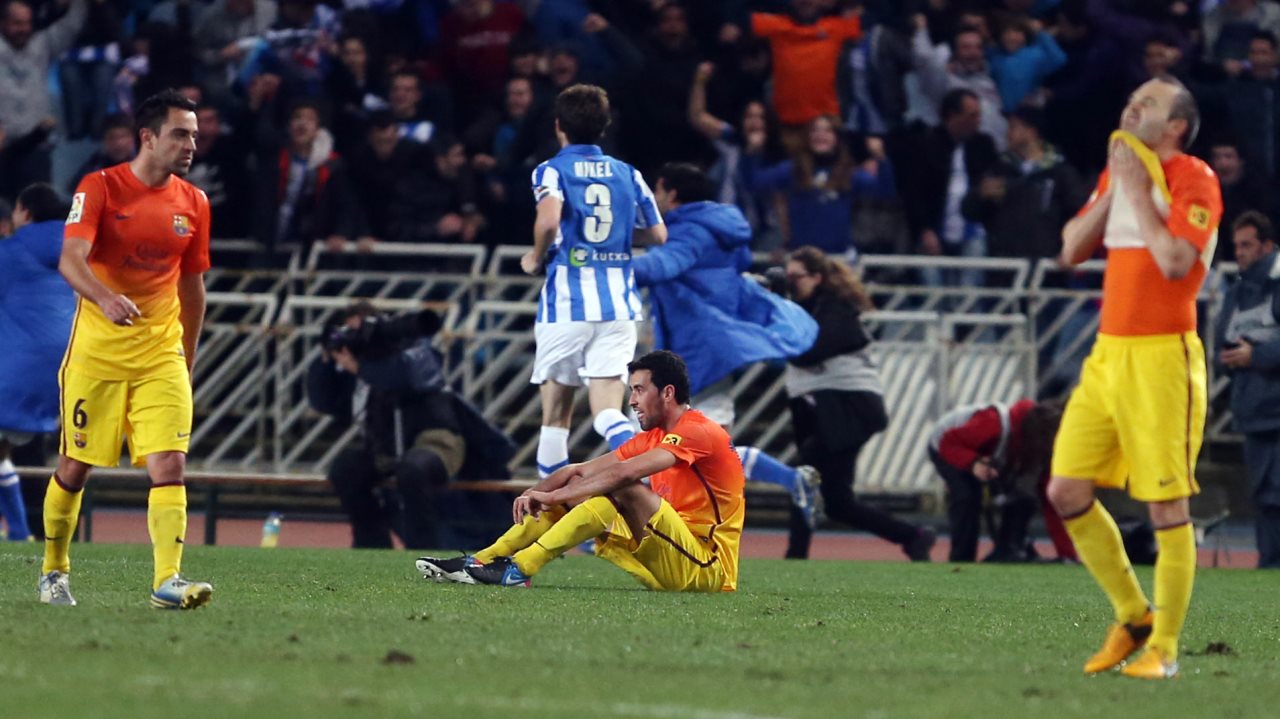 9) Messi, half a season scoring
In Vigo, Leo Messi set a new record by going 19 consecutive matches scoring at least once in every game. In that time he notched up an unbeatable tally of 30 goals.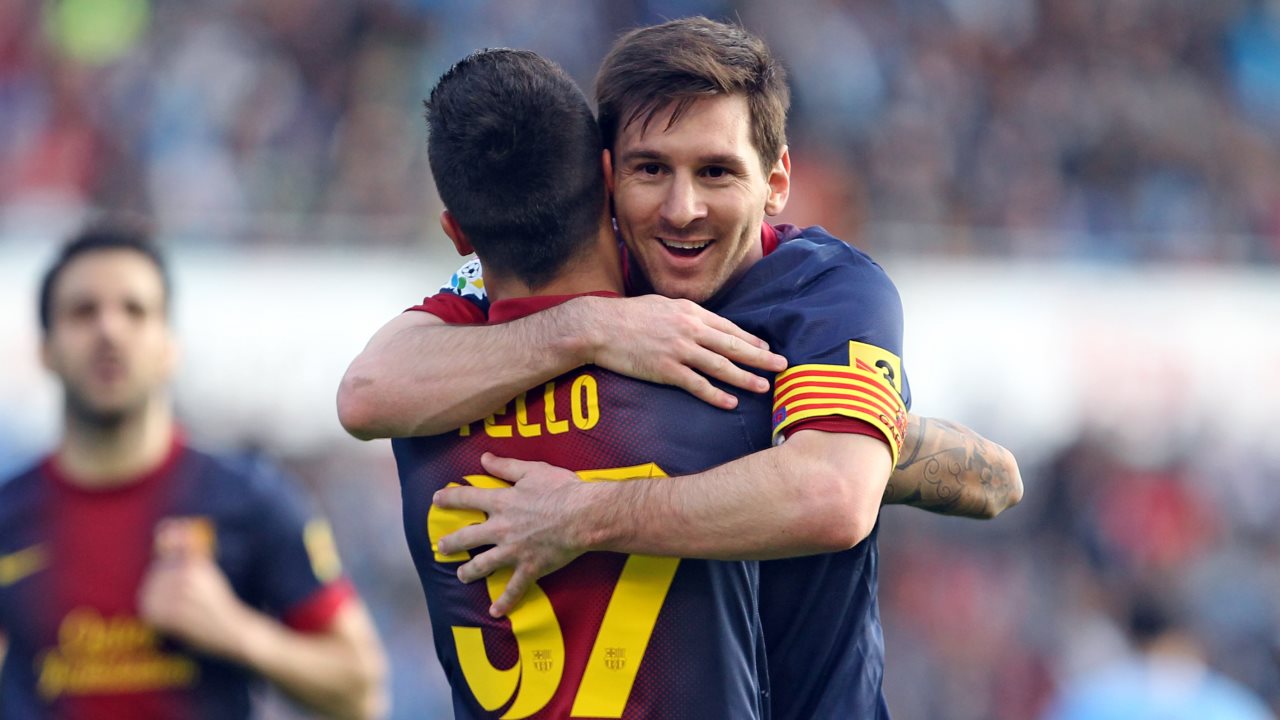 10) Abidal back
Frenchman Éric Abidal, who had been out of action for over a year, made his comeback at the Camp Nou on the day that also marked Tito Vilanova's return to duty. It was like another title for Barcelona fans.