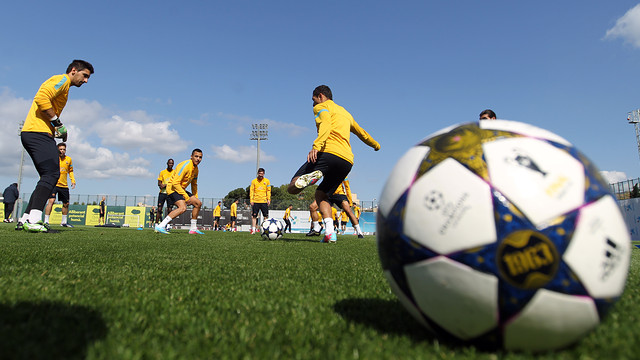 22 teams have qualified for next year's competition, the remaining 10 will feature the Champions League qualifiers later this summer
As this season's edition of the Champions League comes to a close with the final between Borussia Dortmund and FC Bayern Munich, the next edition of the most prestigious club competition has started to take shape. It should be noted that the top eight seeded teams cannot face each other in the group phase given that each team will be placed in their own group.
The top eight seeded teams are Barça, Bayern Munich, Chelsea, Madrid, Manchester United, Arsenal, Porto and Benfica. There are a couple of pending matters still yet to be decided, however. Arsenal need to progress past the Champions League qualifying round, and if Borussia Dortmund win this year's Champions League title, they will be seeded next season.
10 teams yet to qualify
In addition to the seeded teams, Manchester City, Atlético Madrid, Borussia Dortmund, Bayer Leverkusen, Juventus, Naples, Paris Saint–Germain, Olympique Marseille, CSKA Moscow, Ajax, Shakhtar Donetsk, Olympiakos, Galatasaray, Anderlecht and Copenhagen have all qualified for the next edition of the competition.
Therefore, only 10 teams have yet to qualify (among them Arsenal) for the group stage. The 10 Champions League berths will be awarded to the teams that progress past the qualifying round.
The group stage draw will take place on August 20 of 2013 and the first games will be played on September 17 and 18. The Champions League final will be played on Saturday, May 24 of 2014, at Da Luz stadium in Lisbon.