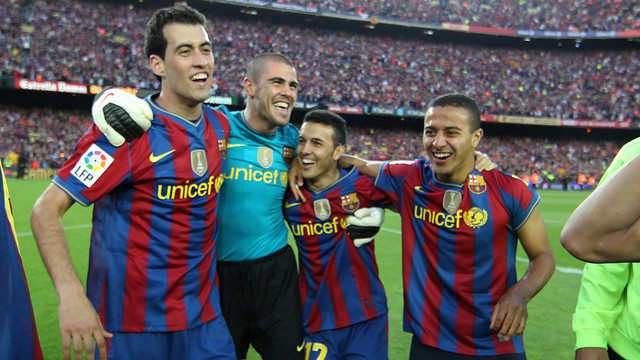 In 2009/10, Barça secured the league title in the last week of the competition thanks to a 4-0 victory over Valladolid

After the parade on Monday, the Camp Nou will host the second part of the league title celebration. Curiously, Barça were crowned champions of the Spanish league when they hosted Valladolid at the Camp Nou three years ago.
On that occasion, a 4-0 victory (goals from Pedro, Messi (2) and Prieto, own goal) secured the league title for Barça in the last round of the competition. The players celebrated the title with the fans after the match. The defeat relegated Valladolid to Segunda A.