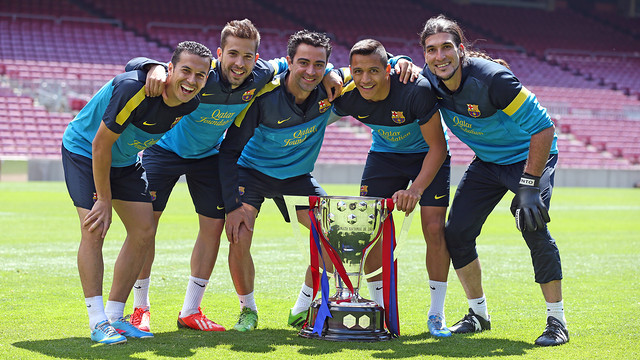 The players and coaching staff posed together with the league championship trophy after training on Saturday in the Camp Nou.
The Camp Nou pitch became the best possible photographic studio after training on Saturdays. The players and coaches posed for photos together with the league trophy which had been handed over to them during the celebrations last weekend.
One by one and in groups, the players and coaches took the opportunity to have a lasting souvenir of an excellent season. Another historic photo for the ever-growing album of a great squad.
The photos