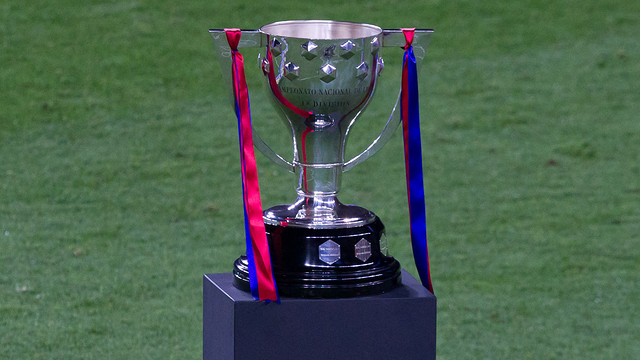 Madrid's victory over Málaga means that Barça won't win the league title this Wednesday
If Madrid fail to defeat Espanyol on Saturday, Barça will be champions

La Liga won't be Barça's this Wednesday. Real Madrid's 6-1 victory over Málaga at the Santiago Bernabéu means Barça will have to wait to celebrate the title. In fact, Barça could be crowned champions on Saturday if Madrid fail to defeat Espanyol at Cornellà-El Prat or on Sunday if the Blaugrana defeat Atlético Madrid at the Vicente Calderón.
Champions on May 11?
If Barça win the league on Saturday, it would be the third time Barça win a league title without playing and the second title won on May 11. Curiously, the first time Barça claimed the title on May 11 was two years ago, when the Blaugrana secured a one-all draw away to Levante (1-1).