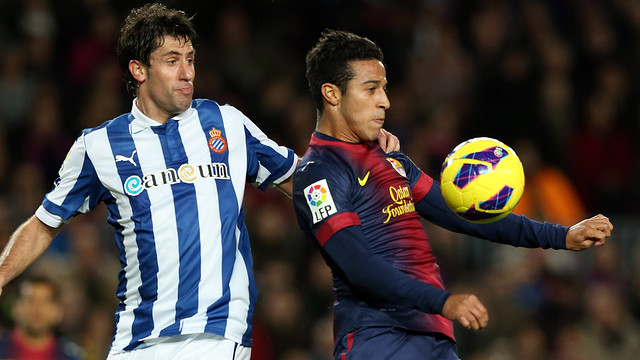 The 27th day of Liga action has been brought forward now that it has been confirmed that no teams in the competition will be playing in the Champions League final
As announced today by the LFP, the derby between Espanyol and Barça will now be played on Sunday May 26, at a time to be confirmed. The penultimate round of Liga matches was originally scheduled to be played on May 29, but as there are now no Spanish clubs involved in the Champions League Final, to be played on Saturday 25, the date has been brought forward.
Barça will see out the league season will fixtures against Betis, Atlético Madrid, Valladolid, Espanyol and Malaga. They are currently eleven points clear at the top of the table.