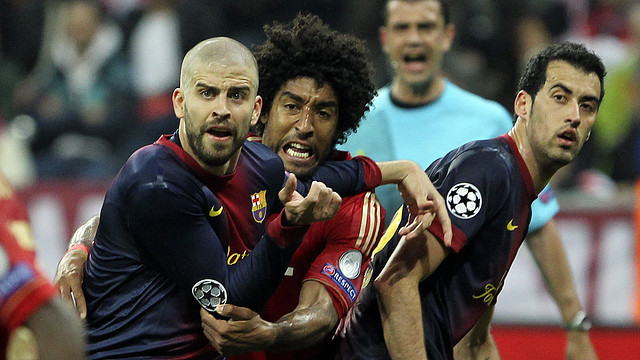 Despite the fact that a Barça-Bayern is considered a classic matchup in European football, the two sides have only faced off against each other seven times
Five of these games were played in the Champions League and two were played in the UEFA Cup
Barça will host Bayern on Wednesday at the Camp Nou after last week's 4-0 defeat in Munich. The two teams will battle it out for a spot in the final of the Champions League, which is scheduled for May 25th. Here's an overview of the juiciest stats and facts surrounding tomorrow's match:
– Despite the fact that a Barça-Bayern is considered a classic matchup in European football, the two sides have only faced off against each other seven times.
– Of these seven matches, five of them were in the Champions League and two of them in the UEFA Cup. Barça have won one, tied two and lost four.
– The only match between the two sides that ended with a Blaugrana victory was in the 2008/09 season, in the away leg of the Champions League quarter-final. The result was 4-0. Curiously, this result would be enough to force overtime on Wednesday.
– The tie in the 2008/09 season was the only time Barça have ever progressed to the next round of a European competition against Bayern Munich.
– In the quarter finals of the UEFA Cup in 1995/96 Bayern eliminated Barça and went on to the semi-finals. Two years later, in the Champions League, the German once again defeated Barça by winning both matches in the group stage.
– Barça most effective player against Bayern is Leo Messi as the Argentine has scored two goals from three matches against the Bavarians.
– Even though Bayern have won more matches this season in the Champions League, the difference in goals scored between the two sides is pretty similar: Barça have scored 9 goals while Bayern have netted 12 times.
– It's worth noting that Bayern and Barça have never played against each other in a final.