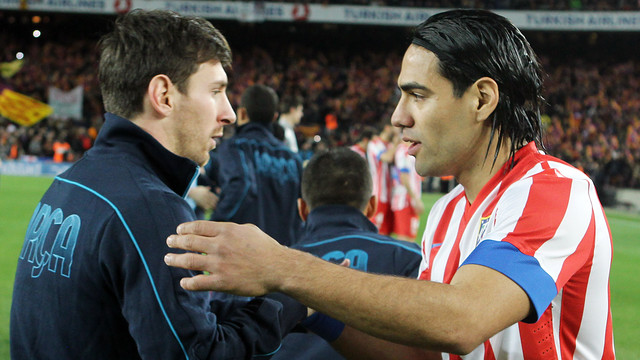 Barça will face Atletico Madrid at the Vicente Calderón on May 12th in week 35 of La Liga
The LFP announced the kick off times for week 35 of La Liga this morning, when Barça visit the Vicente Calderon to take on Atletico Madrid. The game will be played on Sunday May 12th, at 19.00. It will be Barça's last trip out of the city for a league game this season, with their final away game two weeks later at neighbours Espanyol.
Should Barça not lift the league trophy this weekend, they could be proclaimed champions in Madrid, depending on Real Madrid's results over the next two weeks, when they play at home to Valladolid and Malaga and away to Espanyol on 11th at ten at night.