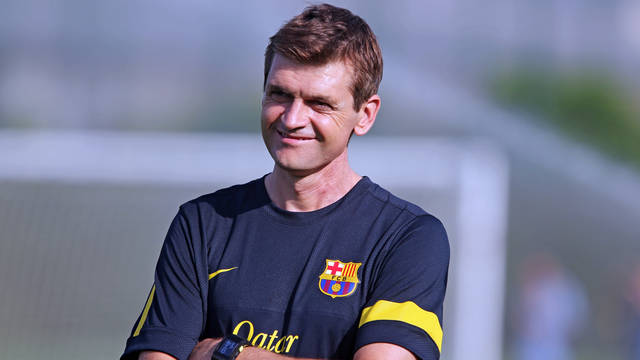 The Barça boss will be celebrating his 44th birthday this Monday – at a moment when the team head the La Liga table and are about to make their 2012 -13 Champions League debut
Tito Vilanova is 44 this Monday, September 17th and for the first time he can celebrate his birthday as the Barça manager after taking over from Pep Guardiola in the summer
Tito has also imposed his personality on the group, imbuing them with his winning mentality
Three months and ten days after his official presentation as Barça manager, the team are sitting unbeaten and with maximum points at the head of the league table, with four wins from four games, 12 goals scored and just 3 conceded. The only blot on the landscape so far since Tito took over was the defeat to Madrid on away goals in the Spanish Super Cup.
The Vilanova style
Vilanova's team are showing many of the characteristics of the successful last four years, with a commitment to an elegant, intense and attacking passing game and to bringing through young home grown players. Tito has also imposed his personality on the group, imbuing them with his winning mentality.
Barça top La Liga and are about to begin their challenge for this season's Champions League with the game against Spartak Moscow on Wednesday and Vilanova has given the squad a well deserved day off today, with the next training session scheduled for Tuesday evening at the Camp Nou.