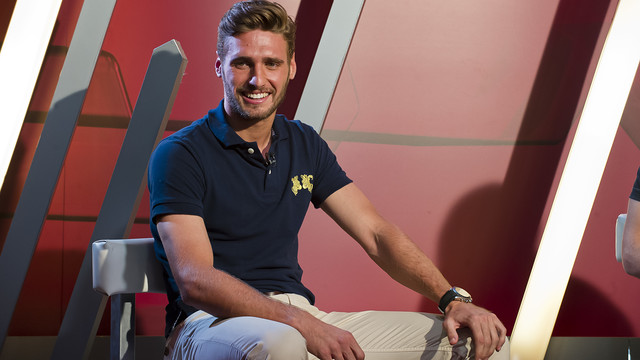 The product of the FC Barcelona academy is on his way back to the Camp Nou, this time wearing a Celta shirt
"When you leave Barça you realise what it means to play there" he says, although he's delighted with the way he's been treated in Vigo
Sergi Gómez is on his way back to the club where he spent four years in the youth system and a further four years playing for Barça B. Last summer, he left Barcelona for Celta Vigo, and things have being going grand for him in Galicia. Manager Eduardo Berizzo slowly seems to finding a place for him in his plans, either at full or centre back, to the extent that he's been involved in six of the nine Liga games played so far, three times as a starter and three times as a sub.
The 22 year old, who's from the Catalan coastal town of Arenys de Mar (the same place as Cesc Fàbregas), spoke to www.fcbarcelona.com about his new life and the prospect of facing Barça on Saturday at the Camp Nou.
How have your first few months in Vigo gone?
"Very well. I've been progressing as a player. I didn't play much at first and now I'm getting on in nearly every game. I love the team and the city. The people are treating me really well and that's helped me to integrate".
What things do you miss?
"When you leave Barça, you realise what he means to play there. The facilities, the infrastructure, they're on another level. But there are good things about more modest clubs too. There's more proximity and communication is easier".[[CITA_1]]

Is your game any different to what it was like during eight years at Barça?
"I wouldn't say I've had to change my football very much because Celta have a very similar philosophy to Barça. We always try to keep the ball and play good, effective football. The coach has brought in his new ideas, which he's added to the good things we already had before".
What's it like to play in defence with old friends like Fontàs and Planas, and with Nolito too?
"It's like living old times. I'm lucky to have them here and to still be in the same team as them. I have to say that them being here was one added reason why I chose to come to Celta. But my other team-mates have welcomed me nicely too".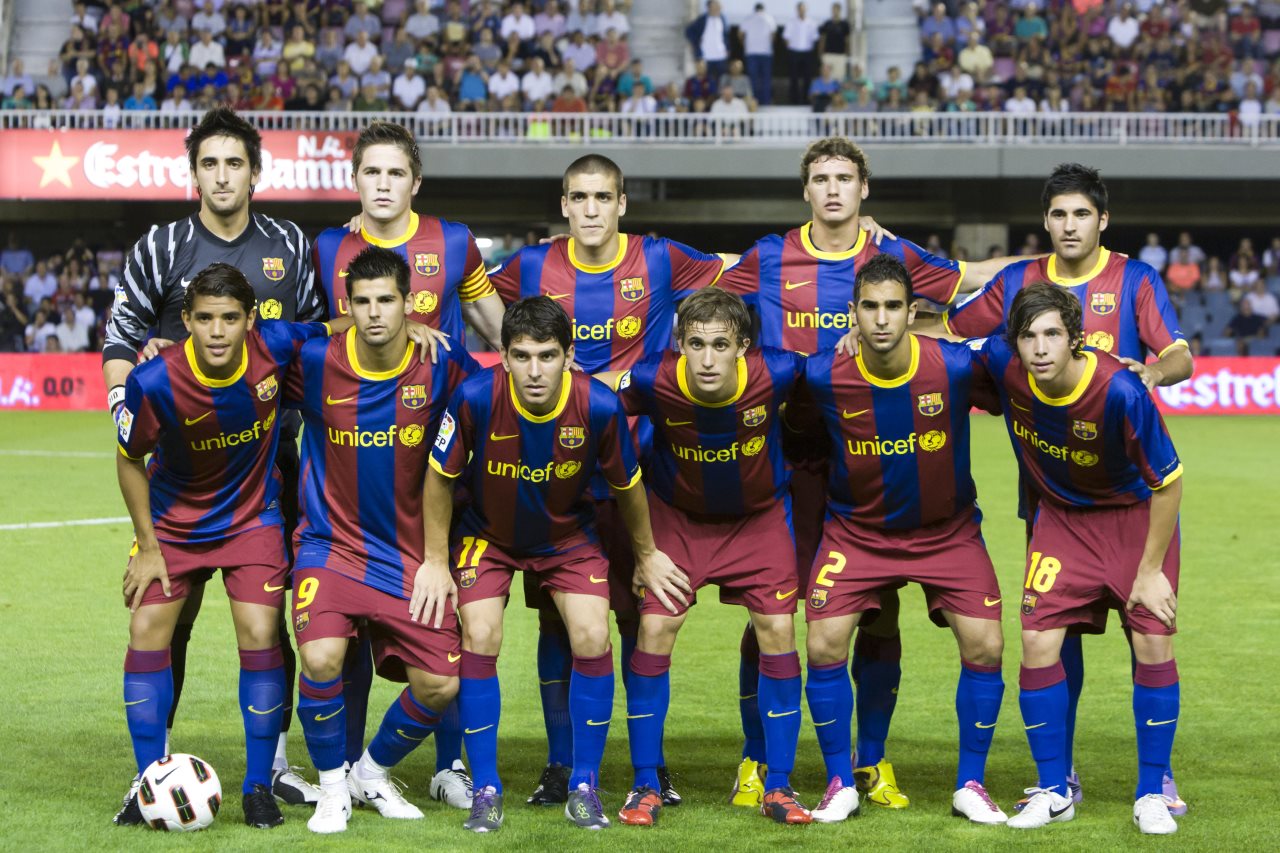 Did you have November 1 marked in your diaries?
"It's a nice game that anyone would want to play. What most excites me is the idea of going back to the placer where I grew up, because I was at the old Masia. And I'm looking forward to seeing people that I met over the years, and my old team-mates. There are lots of memories to relive, that's for sure".
You'll also be meeting up with Luis Enrique, who gave you your Barça B debut. What do you remember of him?
"Very good things. He put his faith in me making that step. And he continued to show confidence in me and used me for almost all the play-off that got us promoted into Division 2A. I only have good things to say about him".
What is it about Celta? New players, new managers, but every year they surprise us!
"I think Luis Enrique laid some strong foundations. He made the players hungry and eager to play nice football. Berizzo does the same thing and is very clear about what he wants from us and the fans. That's very important".[[CITA_2]]
Should we expect the same daring, joyous football from Celta at the Camp Nou?
"We are a team that likes to play, whatever game it is. The Camp Nou is one of the hardest venues, that's for sure, but we'll give it a good go once again".
What do you expect from Barça after they lost the Clasico?
"I am sure that the players are experienced enough to know how to turn the page. They lost at the Bernabéu, but that can happen. Now they need to immediately switch on to the next match and change the situation".
There are good things about more modest clubs too. There's more proximity and communication is easier
Berizzo is very clear about what he wants from us and the fans. That's very important